Streisand – The Main Event
A musical celebration of the life, career and music of of the greatest female recording artist of all time, Barbra Streisand. As seen on London' West End, UK Tour, Edinburgh Fringe, Camden Fringe & Brighton Fringe.
The New Current, Edinburgh Fringe Festival
'Stunning and breath taking….a genuine 5 star performance and then some…'
Mayflower Theatre, Southampton
'Astounding, stunning, wonderful, splendid, an absolute gem!'
Lisa Faye takes the audience on a musical journey through a collection of songs that Barbra Streisand brought to life with her unique style and interpretation. From her first intimately recorded standard, You'll Never Know through to award winning films like Funny Girl  and No.1 hits such as Woman in Love as well as including some lesser known gems along the way. Lisa Faye delivers the songs expertly interjected with fun, entertaining and interesting anecdotes about Streisand and her music. Three dresses previously owned by Barbra Streisand are on display during the show.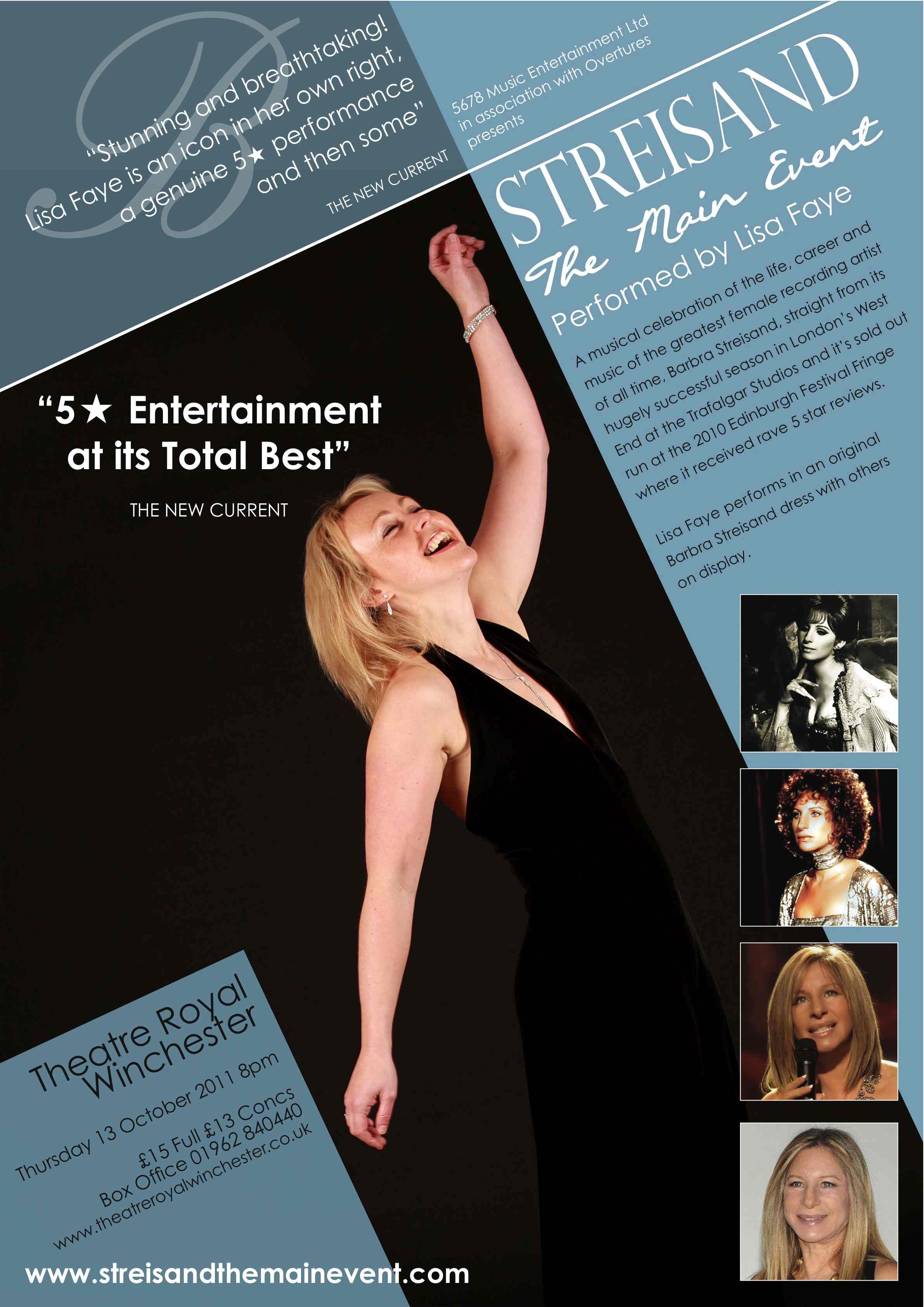 Catch a glimpse of the show…